PACMAN 40th Anniversary TAMAGOTCHI! - March 2020
A special edition Tamagotchi has been released by Namco, Bandai to celebrate the 40th anniversary of Pac Man. This is a must have for both Pacman fans AND Tamagotchi fans. You get to play Pacman style games and he can come rescue your pet by eating the haunting ghosts. Fail to do this however, and your pet will be killed by the infamous Pacman "KILL SCREEN". Don't miss out on this one!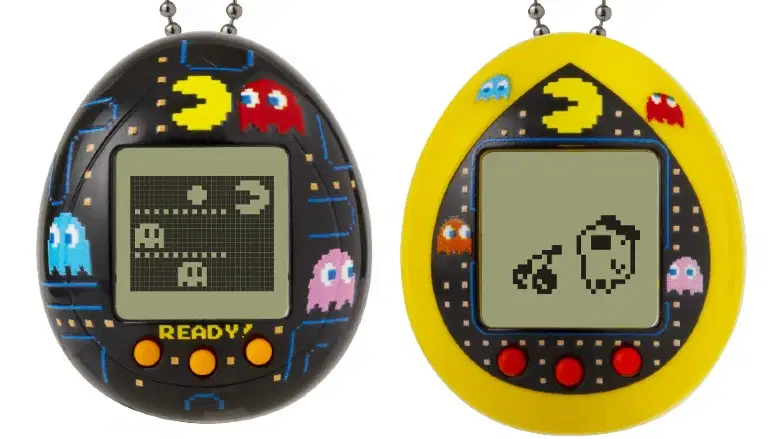 You can buy it HERE: Amazon, Ebay.