Digital Monsters
Below is a complete list of all the Digimon creatures from the original Tamagotchi Digimon. (This has no dealing with the anime or the videogames, strictly the virtual pets.) Digimon become strong by fighting other Digimon, and like Tamagotchi's, how they grow depends on how they are treated from birth to adulthood. Digimon was considered a rival of Pokemon back in the late 90's... but we know that can't be true. ;)
---
VERSION 1

---
BOTAMON

Botamon is the baby stage of the first generation of Digimon. He is a small black devil head with horns. At the baby stage, they are far to young to battle but they can be trained. In fact, it is recommended. Make them strong for the battles that lie ahead!
AGUMON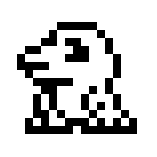 Agumon is a sign of good care. He is the iconic Digimon, the one most recognisable even today. A well looked-after Agumon can grow into a very special pet indeed. One that is big and strong. Take care of them and see what they will become!
BETAMON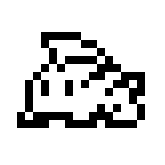 Betamon is a sign that maybe you should have taken better care of your digital monster. Betamon is a very needy monster that also requires lots of training and food. Take good care of your digimon and you will still have a nice monster that you can be proud of.
DEVIMON/DARKMON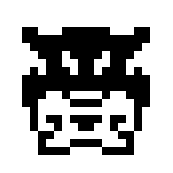 A very powerful devil has been crafted from your parenting. This Digimon is very powerful and not to be taken lightly. Well done on achieving this, it shows you have given good care to your digital monster!
MUMEMON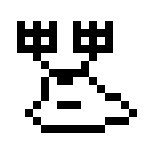 A very bad sign of neglect here. Mumemon uses its own shit as a weapon, and lobs it at its enemies. It is fairly weak, but can still win in battle. Unfortunately, this Digimon probably won't be the best fighter you could have raised. What went wrong?

UNDER CONSTRUCTION!